The edging game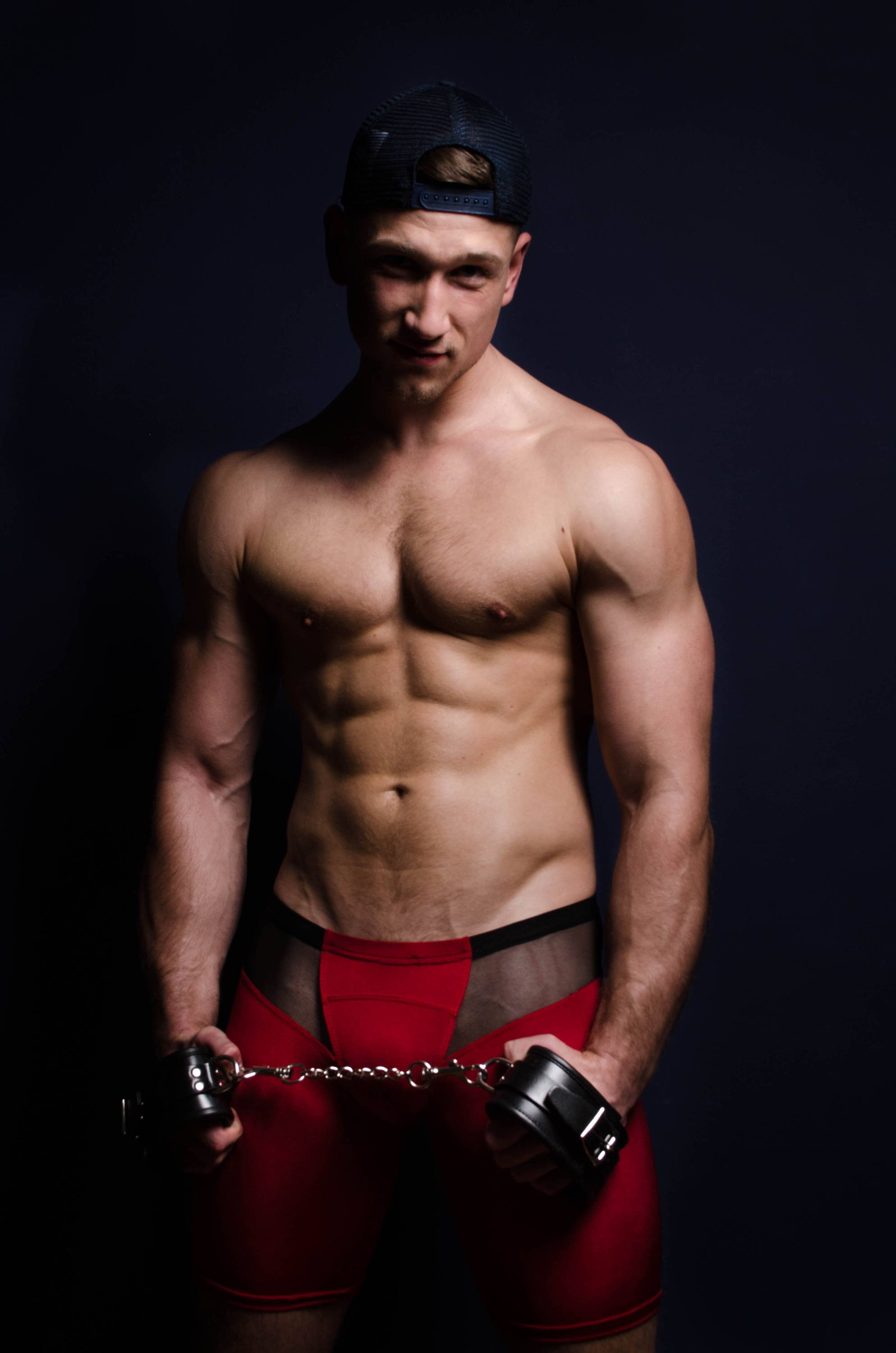 The Teaser Hunk
and
The Edging game
Keep an open mind!
The design of the Teaser Hunk was born after discovering the edging game ( or cum control ).
Edging is about the game of dominating or being dominated. And being dominant does not mean being a Top, because a bottom can also be dominant.
Submissive is about letting go and Dominant is about teasing and being in control of the amount of pleasure you give.
The Teaser Hunk was designed for the edging game.
How did I cum come to this idea?

Well, a friend told me about an edging session he had.
Here is the story: The Edging Master and the beginner
January 2018, I had 3 Session behind me. I decided to go out for dinner, and before I close my laptop, a Belgian stud writes me.
He writes: I know it´s very late, but I want to do this. And I know that you are leaving tomorrow. Do you think you could give me still a session today?
I wrote him: Uhmm, I am going out for dinner. Write me in one hour, and we see if I still have the energy for another session.
When I am back online, I had three messages from him, saying he was already on my street. And I thought to myself; he wants to be edged. I told him, ring the bell in 10 min.
The Belgian stud arrives, very charming and friendly. We have a small chat, and I have a good feeling about this session.
He tells me, it's his first time and that after he cums its over. I smiled at him and said; this is going to be so much fun!
He asks: why? I reply: you will see.

He stands in front of me; I blindfolded him. I say to him: I think I a going to bondage your dick! I start to bondage his dick, and it starts to wake up.
I go very easy on him in the beginning. A quick load could ruin the session. After thirty minutes he starts to moaning on my chair. I can see some pre-cum dripping from his dick. I tell him, push it out, give me more. He complies with me, and I see his urethra opening and delivering more pre-cum.
After the 1 hour, he tells me he is very very close. I keep teasing him; he pulls back. I say hold it, hold it! He crosses his legs, torse, and turn, try to hold it and then bam! His dick becomes a cascade!I can see the mix of pleasure and guilt in his safe, and his dick drops his first load.
I tell him, look the mess that you maid! He apologizes! I am so sorry, Sir!I get my magic wand; quietly I get close to put my magic wand on his cock and turn it on! He jumps on my chair and says; fuck!
I keep edging him, he pushes the chair back and says: STOP! I am very very close Sir. I grab the chair and pull it back to me, and tell him: We are not done yet! I keep going, and he pushes the chair back again, screams: No, no! Sir, please Sir! I can´t hold it anymore.
I pull the chair back to me and use my magic wand on him again! I tell him: You promise you won't cum. Hold it! He replies: No, Sir! Please let me cum, please let me cum Sir. I need to cum now, Sir!
This time I go very deep with the magic wand! He pushes the chair far from me again; I pull him back! I use my magic wand again; He screams: please Sir! I can´t wait anymore! No, Sir! Please, sir! He pushes the chair back again, and I pull him back to me, he crosses his leg bam! His load all over my legs!
I ask him: what is this? Again? He replies; I am so sorry Sir! I apologize, Sir!
The second the load starts to drip! His dick is so so hard! It became a stone. After two hours edging him, I decided it´s time to make him cum.
I mobilize his legs and start to edge him very intensely! He tries to fight it. I hold him very strong and let him cum finally!
It was such a beautiful orgasm! I can feel his dick pulsing in my hands and shooting many loads out. He screams very loud, tossing and turning on my chair until he surrenders and let go to that moment, that you completely lose yourself in that seconds of pure ecstasy.

Three loads in 2,5 hours, not bad at all for a beginner, isn´t it?
We decided to take the edging game to a next level.

The most exciting on an edging session is the teasing. Seeing how a cock inflates in a super tight short is hot!

Imagine a dick growing and filling the shorts and moving to the transparent me pressing against it!

How beautiful is to see the guy getting horny as hell as his pre-cum drips through the mesh?
What do you need for an edging session?
A submissive guy
Ropes or Handcuffs
A Teaser Hunk Shorts
Got it?
You have work to do!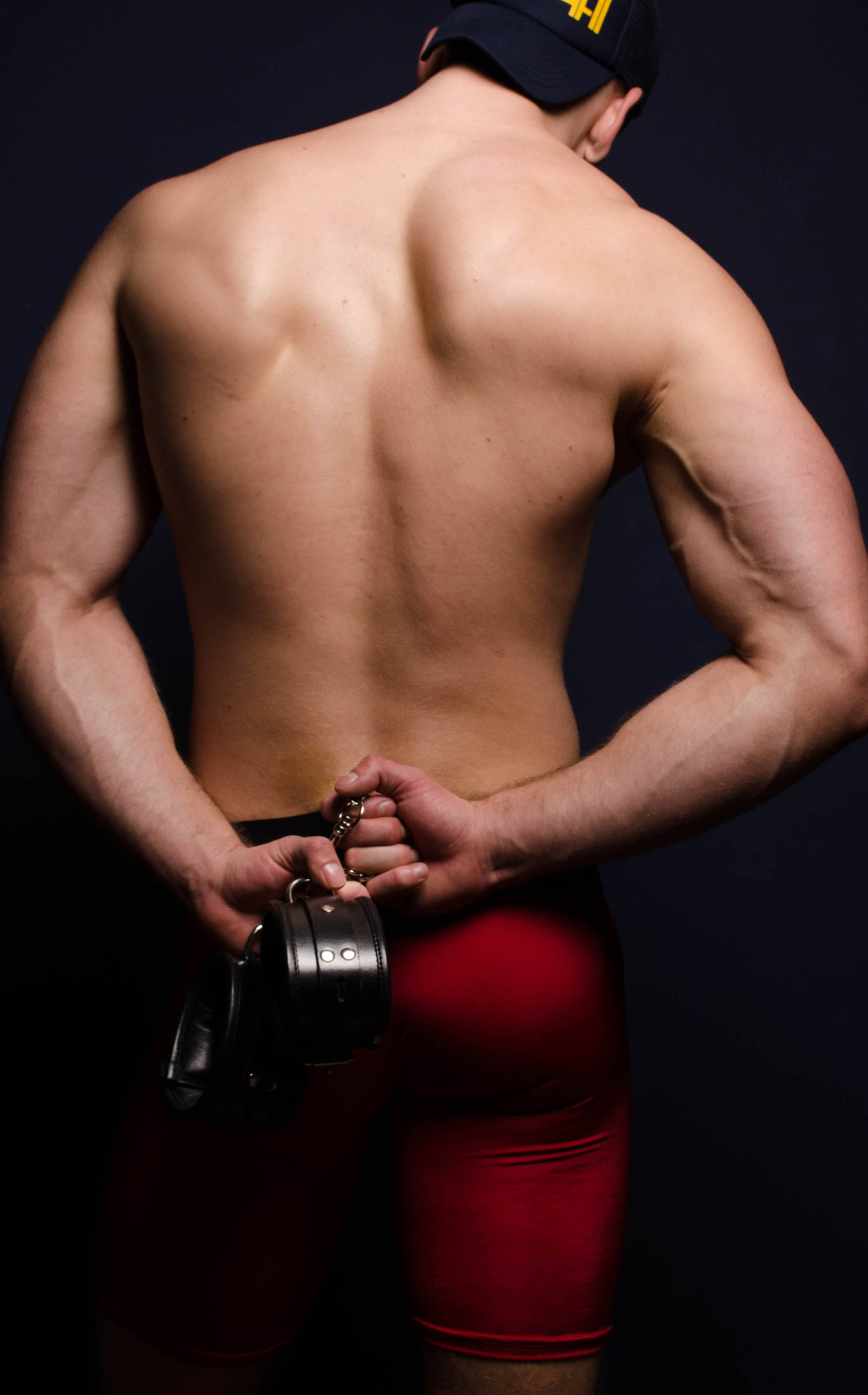 ---