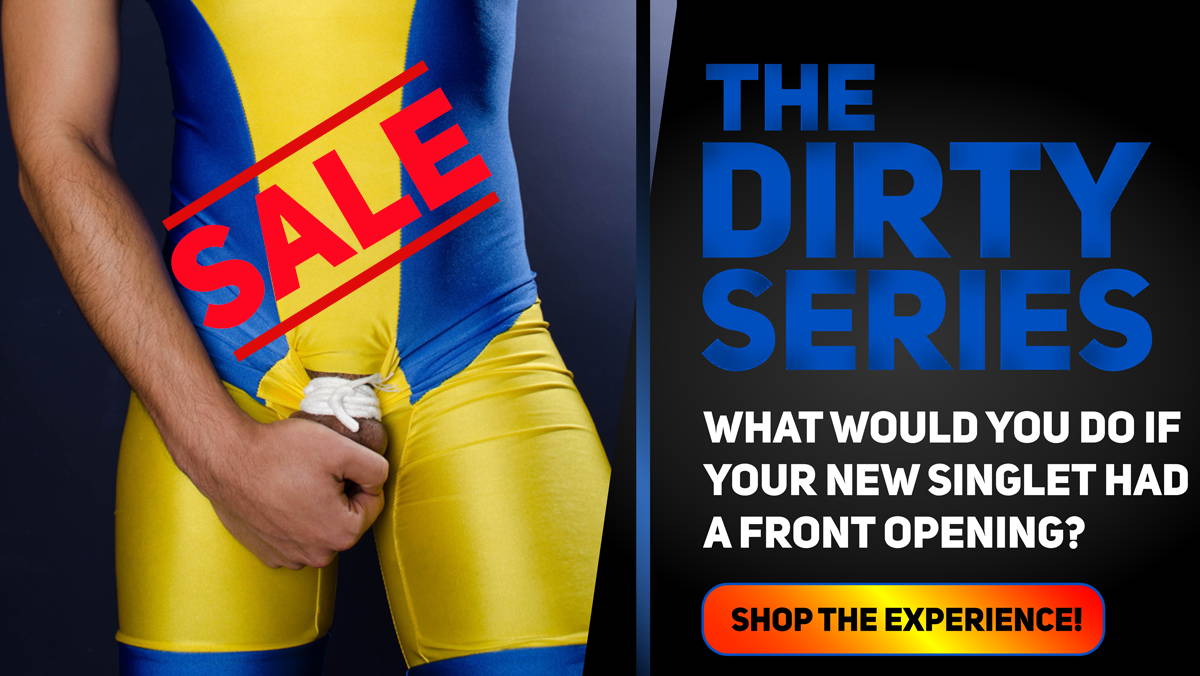 The only on the market with front access!
We designed the Dirty Cyclist singlet for edging sessions and edging lovers giving it a front access to make the play even hotter.This singlet is skin-tight. The deep neckline cut and shoulder stripes accentuate your shoulder and chest. The side parts are slimming your waist and the leg stripes emphasise your upper legs to make them look wider.This singlet is super tight on your body. The front access feels like a c**k ring. And makes you feel 🔥all the time 😈.
Behind the Dirty Cyclist Design:
The Dirty Cyclist series was inspired by the hot Instagram influencer LycraKing and his love for lycra/spandex gear. This picture was the inspiration for this design. We re-desinged the singlet and gave it a "4 Hunks touch ". 😜 Click on the picture to follow him on Instagram!